---
The Scope Of Web Development In 2018
Web Development is one of the most searched profession for a long time. It is now one of the biggest ecosystems around the web. You might have noticed at StackOverflow most of the question on the hot topic are from web development, and it should be on the hot list because it is the most exciting career among others. It becomes more amazing when we combine frontend web development with backend web development. I don't want to explain what is Frontend development and what is Backend web development.
You can find more information on the web like w3schools.com etc but in a nutshell, Frontend part is the client side part which you can see. Where Backend is all the things behind the hood that you are not aware of like in case of Facebook, you don't know how facebook create your account are how it is managing your information.

Ok Enough, Now let's talk about the Future of web development. If you are aware of the Google developer days India which recently held at Bangalore. They mainly focused on Progressive web applications and Web development. They introduced the latest updates of Lighthouse, a tool mainly for web app development. So let's Talk about Progressive web app development.
1.Progressive Web Apps
What is Progressive Web Application?
Have you ever used a news app or Twitter Mobile? Twitter mobile is one of the best examples of Progressive Web App, It is actually a lite version of the actual Android app specially designed to make the app faster with the better user experience. And not only you can access the tweets offline one, Not the new tweets but tweets which you have viewed earlier. I will not talk about how to make such apps right now. But I promise I will make a post explaining to you how to make similar one soon.
Progressive web apps are the biggest competitor of native mobile apps so far. they look similar to them Flipkart, OLA is other examples of the progressive web apps. Once the app is connected to the internet (if the app has a background service functionality) else when used with internet in some cases, it stores the data in the user's mobile cache and further help you to view them offline anytime. The UX plays the key roll in PWA(Progressive wen Application.)
2.ChatBots
source Mozilla blog
Web development can be taken to the next level by introducing machine learning. Companies are now hiring Machine Learning experts who can make their websites to produce or suggest related products according to user search preferences like Amazon does. When we talk about Machine Learning with web development one thing comes to mind is bots for Chat are to make thing automated.
What is a Bot for Chat and other things?
Bot are everywhere in you can find bot in Reddit forum to judge your content was spam and remove it from the forum. Bots are used in twitter according to a research 15% of Twitter users are bots.here`s a great resource from Mozilla blog.
So what is Bot?
Instructions are written to do a specific task like following other users on Twitter and unfollow then after 3 or 4 days. Or algorithm was written to communicate with real users for providing help support or for time pass one example of Chatbot is Google Assistant.
You will find many chatbots around the web like Hike and Skype have its own Chatbot you can communicate to them. It's now becoming more difficult to identify are you chatting with bots on twitter or a real human.
On Botpoet.com you can test your self if the poem is written by bots or human, kind of a game you can say. Bots can be of various type some are to like share follow some content or some are designed for customer support. Most of the companies these days want a chatbot for customer support to reduce their expense. So Building Chat bots will remain in the market for a long time.
3.Static Single Page Website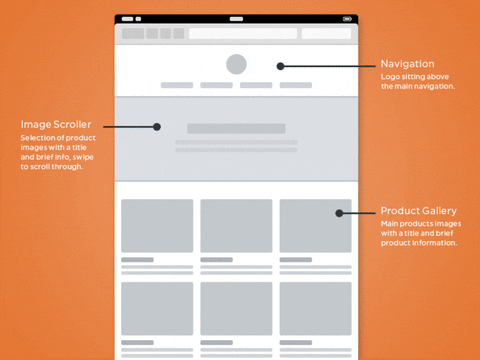 Now comes the trend of static Single page website. Like a landing page for a company where you can find each and every content of the company on the same page and these are on a high demand. nearly every startups are now focusing on making a website for the service they are offering. If you have Experienced in HTML and CSS some basic DOM Manipulation you can make them too but, most importantly you will need to have some knowledge of UI and UX to excel in this job. You to keep in mind the design principals Before making single page themes. No need to worry that is an easy task.
4.Motion UI.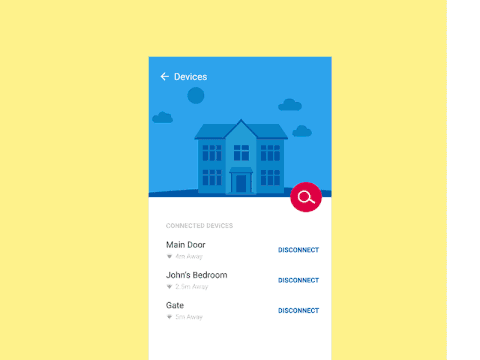 Motion UI is none other than animating webpage people like animated eye appealing content, not static UI. Check out TrionnDesign this company Landing Page you will definitely like it. So there is a huge demand of Motion UI experts in the market You will find many topics on how to animate with Pure CSS on CodePen here you will find tons of project to get inspired and make your own with CSS check that out.
Emerging Technologies in Web Development.
1. HTML 5
2. CSS 3
3. JavaScript(JS)
4. Angular JS
5. Node JS
6. Express
7. ECMA Scripts
8. PHP
9. Mongo DB
10. CSS FlexBox
Note:- These are the cutting edge technologies which modern companies are using on their websites and the reasons in they have reduced the complexity of web development on a large scale.